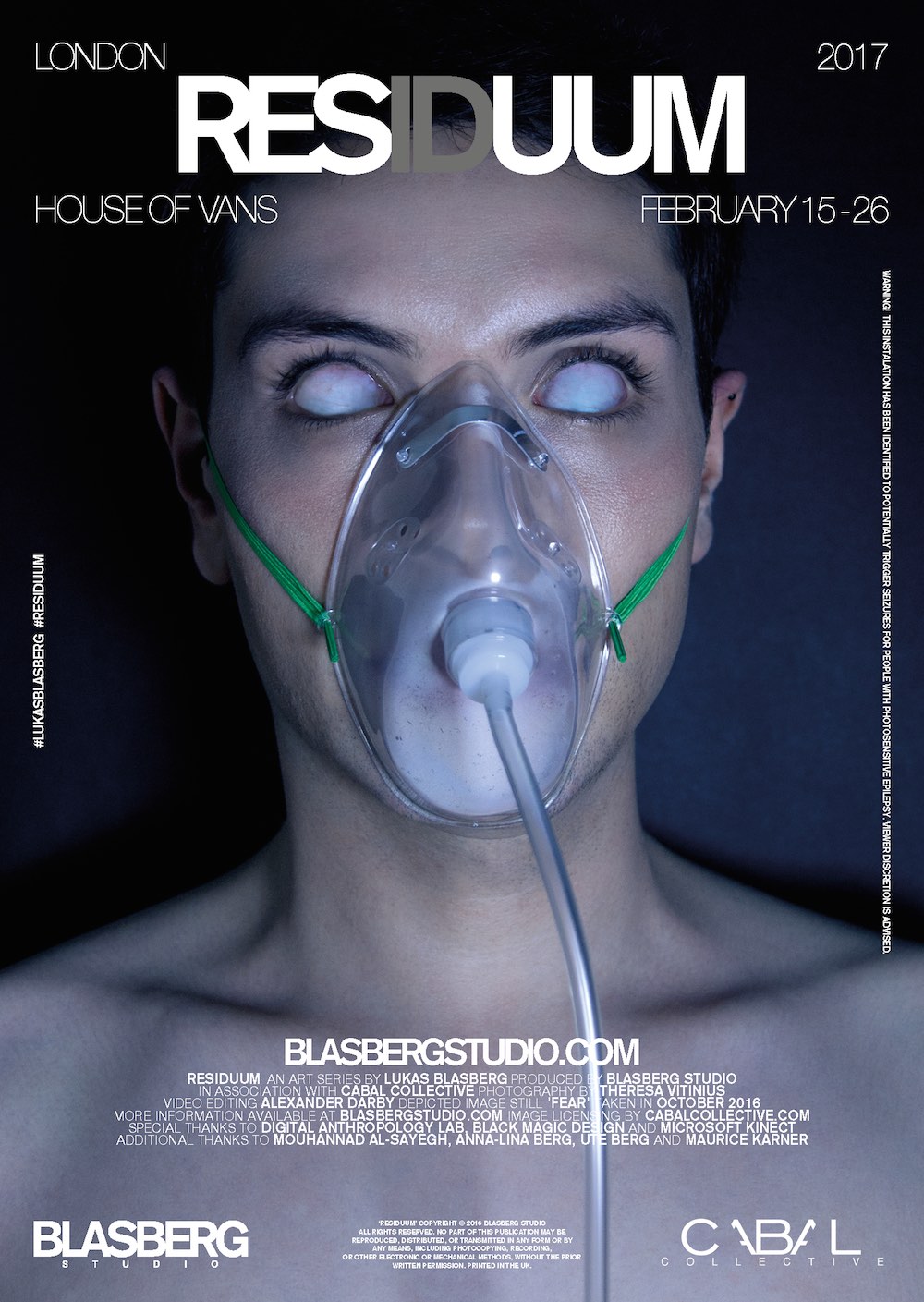 Residuum now at the House of Vans London
Last night we held the private view for Found In Translation, an exhibition of work from London's finest upcoming fashion photographers and filmographies, to the use of groundbreaking technology to break barriers in new media. Guests were treated to live cinema soundtracked by Domino Records, alongside live demos of a Virtual Reality fashion film and skateboarding from Vans riders.
Lukas Blasberg will be showing his latest work Residuum. Residuum is concerned with Generation Y and an increasing rate of anxiety and other mental health issues among its members. It is a interactive moving image art-piece, which depicts three basic and rather personal emotions of an anxiety disorder: Fear, stress and panic – showing both the body and mind in different stages and using the technology of Xbox Kinect Sensors to incorporate the audience into the artwork.
London College of Fashion's MA17 Exhibition, as well as their programme of workshops and talks, run until 5th March 2017.