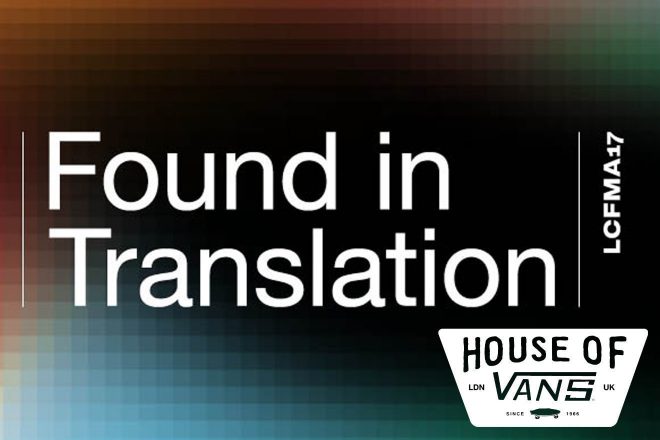 Found in Translation Group Exhibition at the House of Vans London
This year there is a concern with mental health and a number of works that reflect this: Uma Damle (MA Fashion Photography) and Theresa Vitinius (MA Fashion Media Production) have both produced quite effecting, experimental films about depression. And we have one auto-visual installation from Lukas Blasberg (MA Fashion Media Production) that uses body scanning, sensors and infra sound to make you experience a physical edginess when you stand close to the screen. There is a lot of anxiety in the world at the moment so it is no surprise that this is being literally transmitted.
London College of Fashion's MA17 Exhibition, as well as their programme of workshops and talks, run from 16th February until 26th February 2017.